Date images that have been edited by JerenSoon to have custom scenarios instead of having all the dates at the same place.
Melaka (Malaysia)
When the girls desided to have a vacation to the Historical State of Melaka, which places would they want to visit?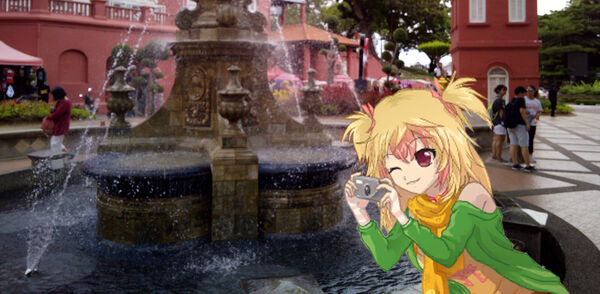 Mio: I wanted to visit Stadthuys. Cool historical place, some local merchandise to buy, and a perfect spot for me to catch some Rare Pokemon—Oh, a PokeStop!
Luna: I heard about Nossa Senhora da Annunciada (Our Lady of the Hill), and I wanted to visit the Igreja de Madre de Deus (Church of the Mother of God) on the top of St. Paul's Hill. I can learn some history of the place and enhance my magic skills... Was it always this windy here???
Ad blocker interference detected!
Wikia is a free-to-use site that makes money from advertising. We have a modified experience for viewers using ad blockers

Wikia is not accessible if you've made further modifications. Remove the custom ad blocker rule(s) and the page will load as expected.